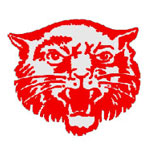 The Kenton High School is accepting applications for the position of Fall/Winter Cheerleader Advisor, Head Wrestling Coach, Head Girls Soccer Coach and Head Girls Tennis Coach.  Candidates interested should send a letter of application and Resume', with references, to:
Mike Mauk, Athletic Director
Kenton High School
200 Harding Avenue
Kenton, OH 43326
email to: maukm@kentoncityschools.org
All calls can be referenced to Mike Mauk, Athletic Director or Rick Abbott, Principal @ 419-673-1286. Deadline for Application is Friday, May 13th.